Orchard Sky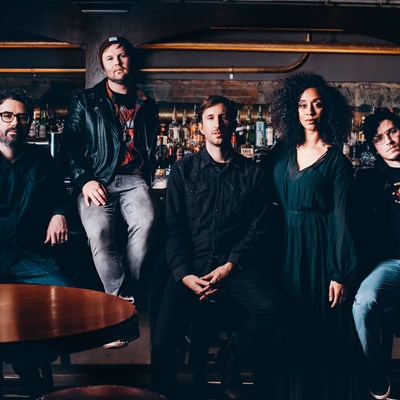 About
Orchard Sky's fresh new sound comes from a combination of Vancouver's Krystle Dos Santos' powerful and soulful vocals, and the hard picking guitar work and heart pumping bass lines from Edmonton's Mitch Smith and Andreas Wegner. Their latest single "Rollin' 7's", which features Clayton Bellamy, is a blend of lipstick, dynamite, and the roll of the dice. Making a home for itself at Canadian Country Radio, "Rollin' 7's" is a foot stomping track that makes you want to turn your dial up to eleven. With a rock infused country sound that has been described as "Sass Jordan if she sang country" and "Carrie Underwood if she sang rock", Orchard Sky has something for everyone. Their debut single "Canadian Party Song" is a country anthem that takes listeners back to growing up in a small town, riding in the back of a pickup truck and drinking out of red solo cups.
It's easy to see why Rogers Sportsnet decided to use the song during last year's NHL Playoffs and the Battle Of Alberta.  "It makes my job very easy when I'm pitched such great songs, this one's a ripper"- Carson Illidge, Music Supervisor - Rogers Sportsnet
Orchard Sky delivers heart pumping tracks with lyrics that fire up your soul and make you want to stand up and sing along.
Last Seen: 2019
Tickets
Tickets: $35 Adults, $30 Students & Seniors